Create Something Beautiful With On It Video
We are Charleston's premier, full-service video production company with a passion for creating the highest quality content for our clients and an impressive finished product you can be proud of. With decades of experience, On It Video brings unmatched professionalism to the commercial and artistic markets to produce video that ensures your business, project or product is seen in the best possible light.
Hire Decades Of Experience And Quality Equipment …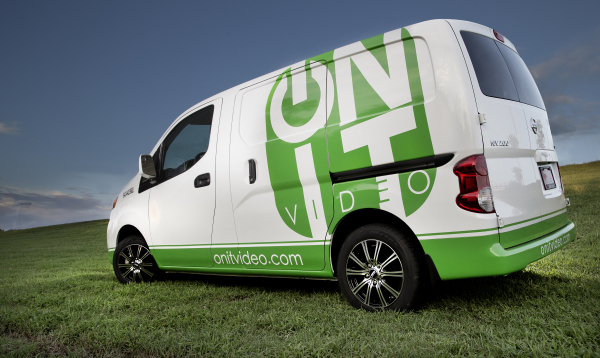 On It Video Grip Van & Video Rental in Charleston SC
This is your chance to hire the ultimate production assistant. We provide you with decades of experience and high quality equipment at a fraction of the price. On It Video Production in Charleston, SC is a full service camera, audio, grip and lighting co. for Film – TV – Interviews – B-roll and Documentaries.
Specializing in small sets without compromise to sound – staging – lighting – safety – and backup resources.
If you are scouting for video in Charleston SC please give us a call for more details and venues in the area.
CAMERAS:

Canon C-100
Canon 5D3
Panasonic GH4
Panasonic GH3

LENSES:

Canon 16-35 2.8L
Canon 24-105 f4L
Canon 70-200 2.8L
Canon 85mm 1.2L
Canon 50mm 1.2L
Canon 24mm 1.4L
Canon 15mm 2.8L
Canon 100mm 2.8 macro
Minolta 50 1.2 manual w/Canon adapter
Olympus MFT 12mm 2.0
Olympus MFT 45mm 1.8
Panasonic MFT 12-35
Panasonic MFT 25mm 1.4

LIGHTING:

2 Kin Flo 4ft. banks
2 Litepanels Astro Bi-Color
1 Litepanels SOLA 6 Fresnel
3 Smith Victor A-80
6 C- Stands
Sand bags, Scrims, Flags
Reflectors, Tools and electrical cables
AUDIO:

Sound Devices 702 Field Recorder
(internal ssd drive and compact flash backup)
2 Sennheiser g3 wireless lav mics
2 DPA 4060 wired lavalier
Crown boundary microphone
Rode shotgun with dead cat blimp and c-stand holder
Tascam DR-40
Beyer Dynamic DT 770 Pro headphones
Many more studio mics, stands and equipment

TRIPODS AND ACCESSORIES:

Sachtler FS6 Tripod head with carbon legs
2 Manfrotto Tripods w-501 heads
Rhino Slider w/Flywheel
Really Right Stuff BH-55 Ball head
Arca Swiss B1 Ball head
Gitzo carbo fiber legs
Alien Bee B-800
Alien Bee B-1600
Pocket Wizards
Paul Buff Vagabond Portable power
Assorted Grip related box and audio box
Laptop stand
THE ULTIMATE PRODUCTION ASSISTANT
Don't waste time renting equipment and hiring PA's we can do it all! By providing experienced help and equipment your life just got a lot easier!
HD VIDEO PRODUCTION
We deliver high definition film to have the biggest impact on your targeted audience!
With over a decade of experience you can rest assured quality is our priority.
AUDIO ENGINEERING
Nothing says professional like crisp clear sound.
 We do it all!
 High quality sound is key to making a big impact!